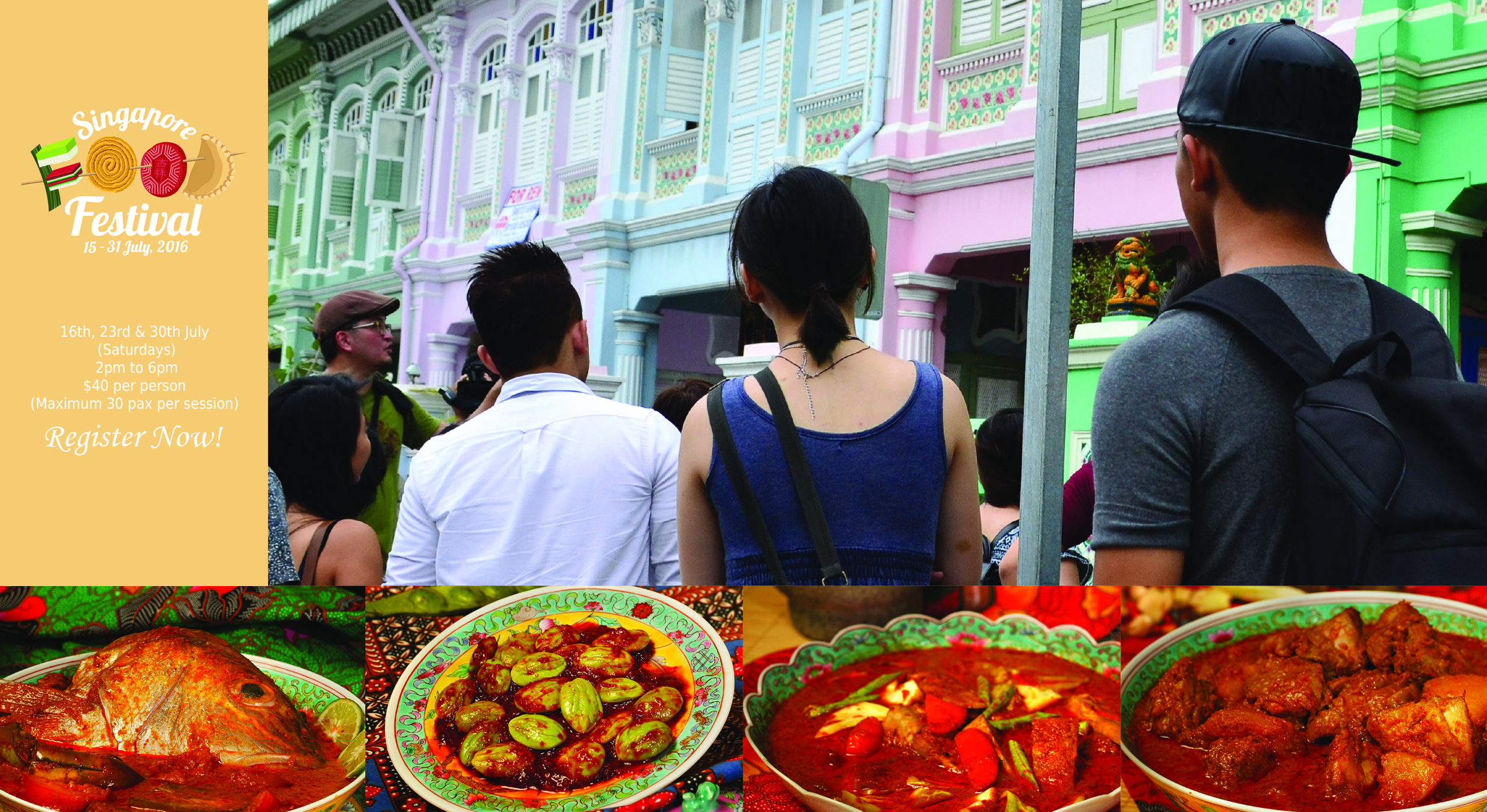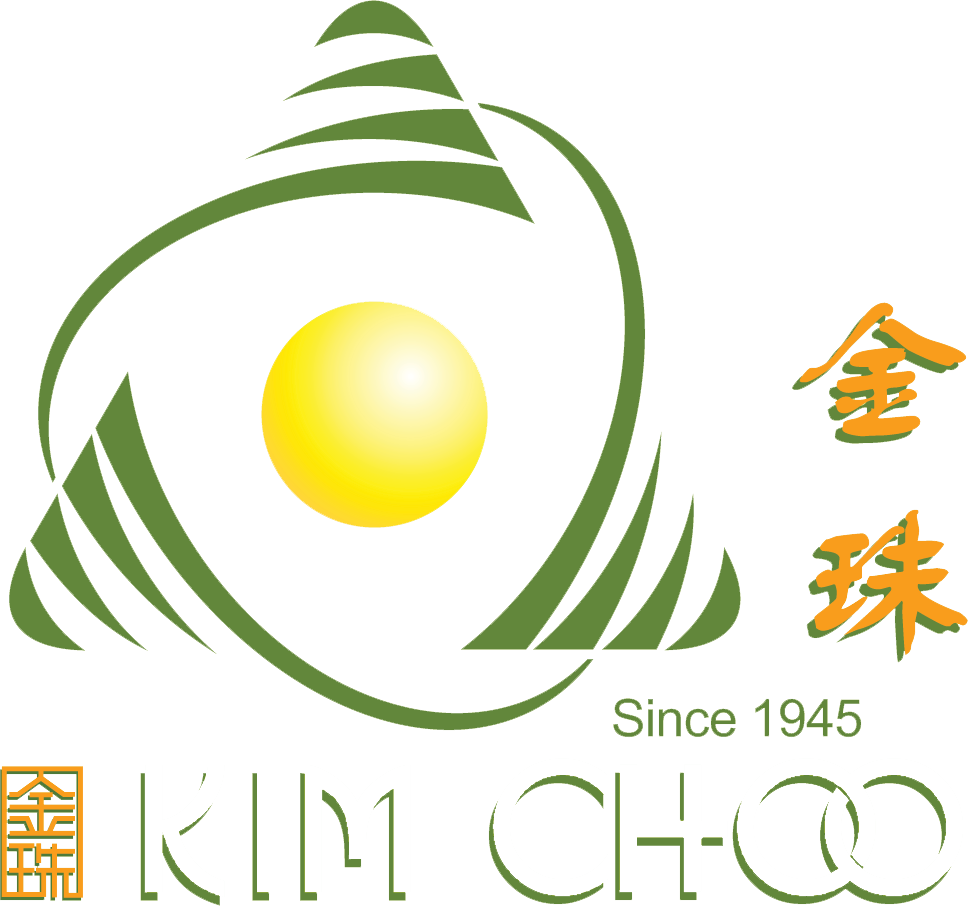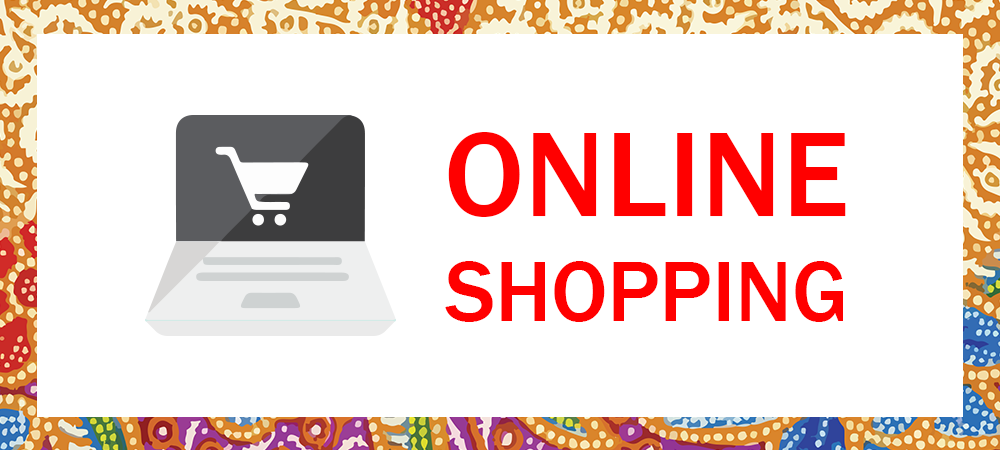 Please note that by clicking on the ONLINE SHOPPING link, you will be redirected to a third-party system. If you wish to place a special request for your orders, which cannot be found from the third-party system, please do feel free to contact us directly at customerservice@kimchoo.com.
You may also wish to gain a copy of our full catalogue listing here. Please note that the catalogue does not reflect festival pricing.
Please note that we do not distribute our rice-dumplings to any of our local-hawker centers. Our registered company name is "Kim Choo Kueh Chang Pte Ltd". The company names "Joo Chiat Kim Choo Traditional Rice Dumpling" or "Joo Chiat Kim Choo" are not affiliated to our establishment in anyway. Please also note that we are also not selling our rice dumplings in supermarkets such as NTUC Fairprice, Giant or Sheng Siong.

Main Factory
60 Joo Chiat Place, Singapore 427784
Boutique Gallery
109/111 East Coast Road, Singapore 428800/428801
Private Gallery
106 Joo Chiat Place, Singapore 427833
Metro: Centrepoint
176 Orchard Rd, Singapore 238843
Selected items from our retail boutique can be found in Metro Centrepoint.

OUR LOCATIONS
[Main Factory]
60 Joo Chiat Place, Singapore 427784
[Private Gallery]
106 Joo Chiat Place, Singapore 427833
[Boutique Gallery]
109 East Coast Road, Singapore 428800
111 East Coast Road, Singapore 428801
[Metro@CentrePoint]
176 Orchard Rd, Singapore 238843
(Selected items from our boutique shop only)

We would like to take this opportunity to thank everyone who made time to revisit the site of the late Ng Eng Teng's workshop. While it is no longer what it used to be, the essence of what was left behind will continue to inspire many of us through meaningful collaborations with efforts to advocate the importance of maintaining art and culture within the fabric of our society.
read more

In celebration of SG50, and as a community partner with 'So Peranakan', we are glad to be able to share an appreciation for our Straits heritage with our local community at the first Heritage Town of Singapore. We've journeyed together to learn: *...
read more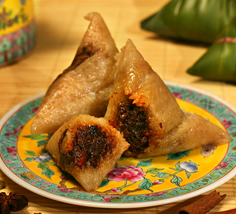 Kim Choo Nyonya Dumplings has been a mainstay in Singapore's diverse epicurean tapestry since 1945. Many covet its rich taste, disguised by the effervescent fragrance of pandan leaves so finely woven around the humble delicacy.
But more importantly is its ability to preserve the tradition, unyielding to the hands of time and untainted by the modern. A taste so rich with heritage, it unravels decades of hard work and perseverance.
"Taste of Culture, Borne from Tradition"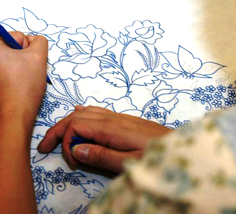 Looking to customise your very own kebaya that is unique to your personality or features?
Our in-house fashion designer; Raymond Wong, has in recent years been recognised internationally as Asia's Straits fashion designer and has staged local and overseas fashion shows in places like Japan, China, Taiwan and Russia.
Consult our fashion designer Raymond Wong today for a 10mins fitting session!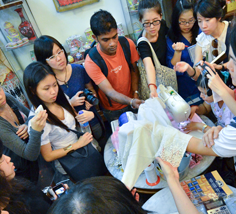 At Kim Choo's we are committed to revitalise and preserve our Peranakan heritage through our culinary and handicraft skills.
Conducting workshops, road-shows, and educational talks are part of our efforts in maintaining our rich cultural tradition in the heart of Southeast Asia.
Do drop us an enquiry at customerservice@kimchoo.com to find out more about our products and services.